Chile 2000
In December, 2000, I got a chance to spend two and a half weeks travelling in Chile. The trip was split roughly half and half, business and pleasure, though to be honest, even the business part is pretty fun. I was awarded five nights of observing time on the Cerro Tololo Interamerican Observatory 4-meter telescope to observe the Magellanic Clouds. This was a follow-up set of observations to those I got last year and are going to become a major part of my thesis research. But this time, I was to be joined by Amy after the run. We would then spend ten days touring around through the south of Chile before returning home before Christmas.

Since pictures are a thousand words, I've compiled this web trip report using many of the photos I took along the way. My profound appologies to those of you with slow internet connections... ;-)
---
Table of Contents
Cerro Tololo and the flight down
Some views from the plane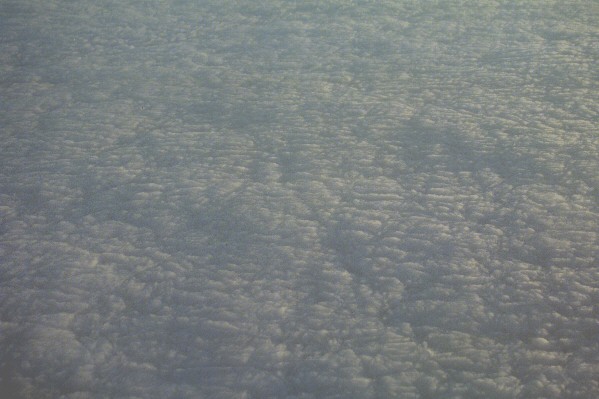 Interesting clouds over Arkansas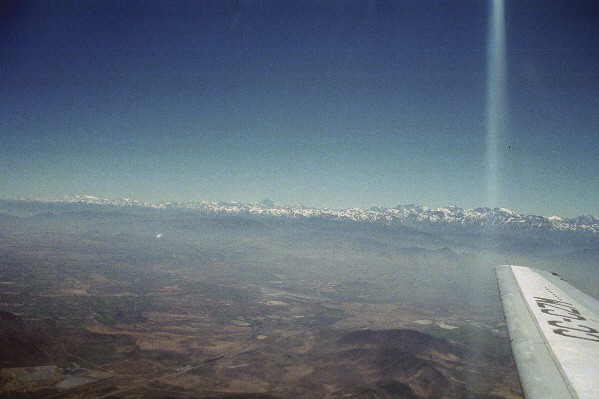 The Andes! One of these mountains is Aconcagua, highest non-Himalayan mountain in the world at just shy of 7000 meters. But I don't know which one.
<!img src="1/photo22.jpg"> <!img src="1/photo21.jpg">
---
Cerro Tololo
After spending the night in La Serena at the CTIO compound, I took the carry-all up the mountain and took up residence in the dorm there. Great food and fantastic scenery, as well as some rather nice telescopes, make the stay bearable.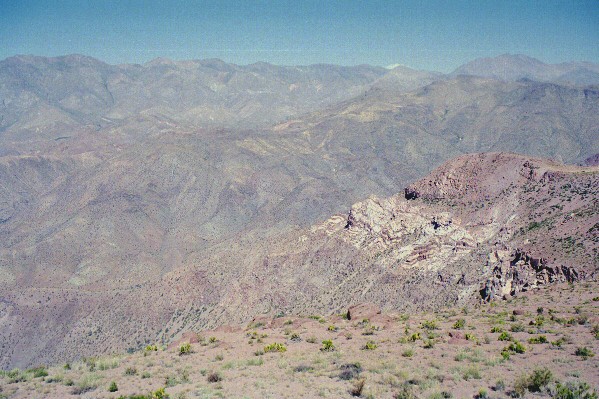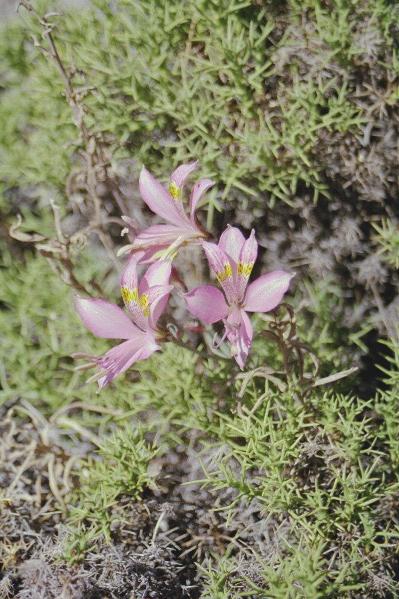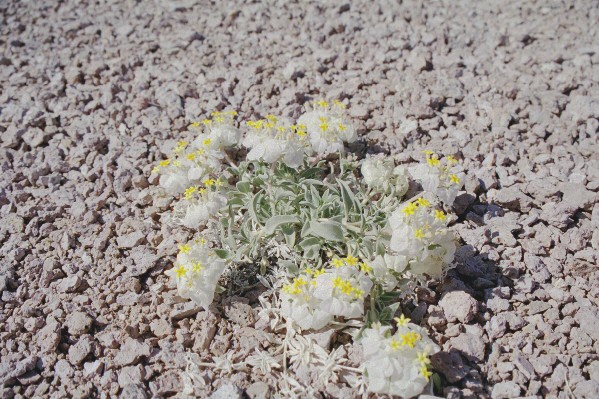 Two interesting flowers that I saw a lot of up here.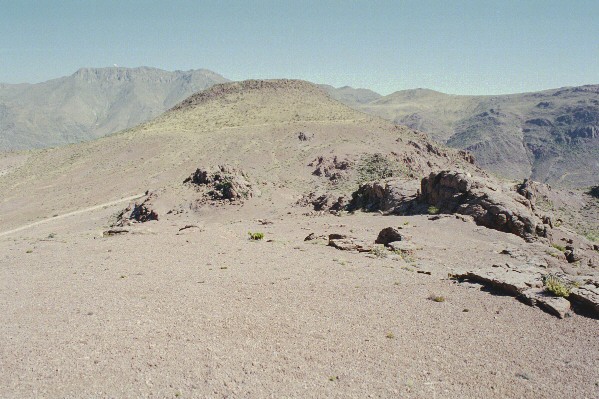 I hiked out to this flat-topped peak and passed through this very Mars-like terrain on the way.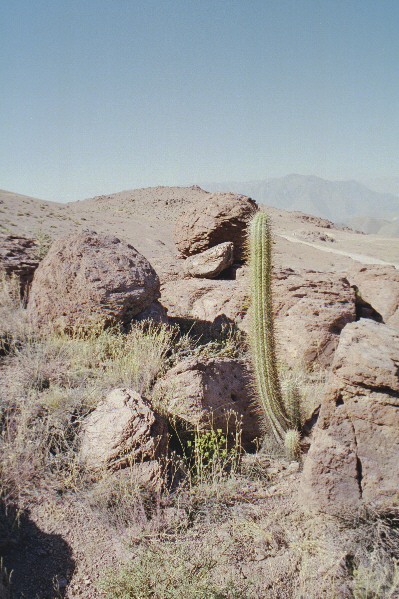 A large cactus near which I found an assortment of large, very bleached, chalky bones.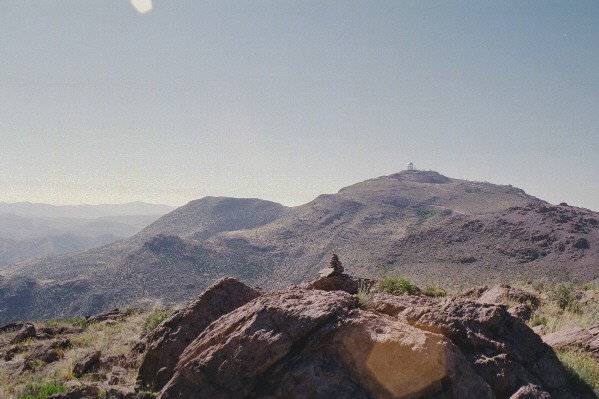 Looking back up at the observatory.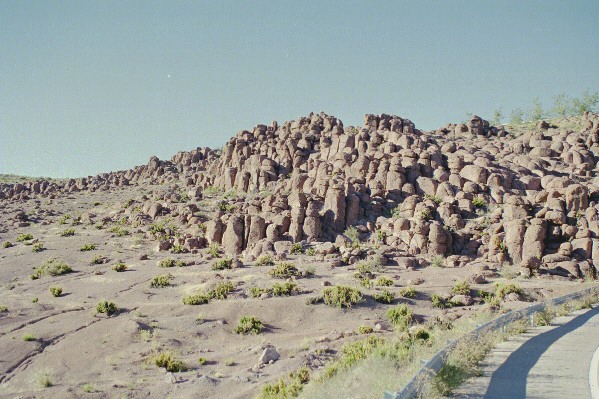 Weird snowman rocks--wish I knew how these formed.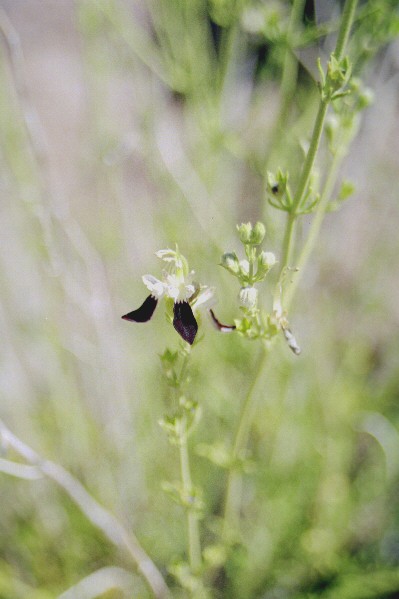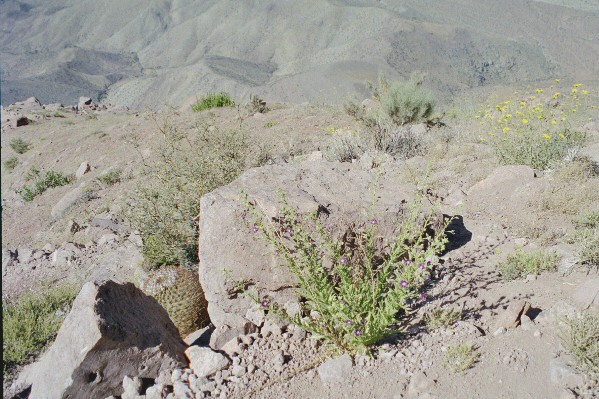 A marvelous desert 'garden' I found a couple hundred feet below the dormitory one afternoon. The mountain drops off extremely steeply to the north-east and I braved the ferocious descent to see what was down there. Lots of plants like these and some dirt just about ready to slide further down.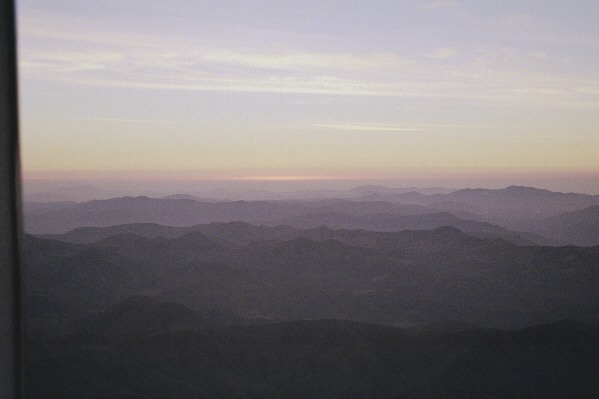 ---
FORWARD to the telescopes
---
Charles Danforth Last modified: Wed Apr 4 18:25:53 EDT 2001